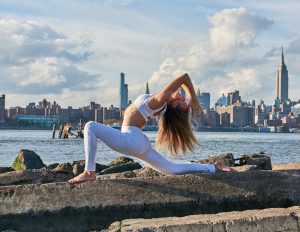 A 500-hour RYT certified yoga teacher, Polina studies, practices and teaches yoga around the world—from India to California to her current home in New York City. Her unique style, influenced by master teacher Kia Miller, incorporates elements of Vinyasa/Ashtanga and Kundalini yoga with meditation, mantra, and kriya.
Polina believes that yoga is the way of living. Her mission is to help students experience and embody their inner wisdom, strength, and grace so they may realize their full potential and create the lives they most desire both on and off the mat.
An attuned and compassionate teacher, Polina creates space for students at all levels to build a personal yoga practice that helps them achieve a healthier and happier life.