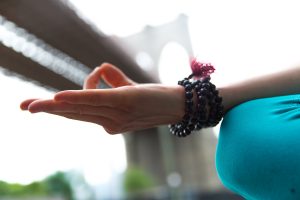 PRIVATE YOGA
Private yoga classes are beneficial for everyone. Either you are a beginner and want to learn the basics of yoga or you are an experience yogi who wants to take your practice to the next level.  Polina will tailor the practice specifically for your personal needs, your body and goals that you want to accomplish. Wether it is a physical focus, working with injuries, understanding of alignment, or reducing stress and introducing you to breath and mediation practices. She will help you build a personal daily practice, that you can incorporate in your life.
---
CORPORATE YOGA
Polina has been teaching corporate yoga for the last 4 years. Living in NYC she recognized how stressful the corporate environment can be. She started bringing yoga to the offices in different companies and help developing  Health and Wellness programs in some sustainable sea food restaurants in Manhattan. Seeing the positive effect and witnessing the participants being more energetic, productive and joyful Polina was inspired to share yoga, meditation and healthy lifestyle in "non-yogic" environment.
Polina will customize a class to best fit the needs of your company and employees, wether it is a 60 mins all level physical practice  or a shorter class with gentle stretches and meditation. It is a great way to introduce healthy habits and mindfulness into a daily life of employees.
---
"In 2017 I developed a wellness program for our staff as our industry is fast paced and both physically and mentally grueling at times. I hired Polina to do group yoga classes at our restaurants at off hours which ironically was the first yoga class I had ever taken. I am now hooked and so is our staff which consisted of yoga veterans and newbies alike. I have seen a boost in productivity, team work, and overall general happiness at the workplace and I attribute Polina's yoga class to this! " Brian Owens